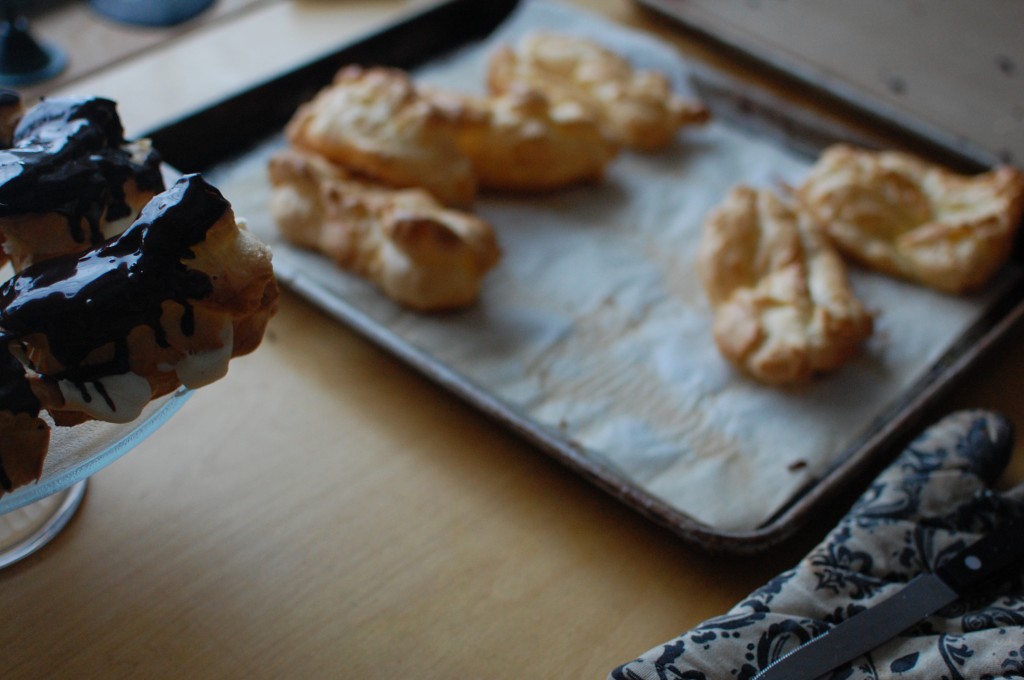 Tomorrow is Rosie's birthday, but because tomorrow is a school day and then I have an extra long selectboard meeting (I know, I know–my term is almost over), we decided that we'd officially change the day to last Friday and she could be the boss of the day. She wanted to go skiing. And then she wanted to invite her friends for dinner. And then she wanted eclairs.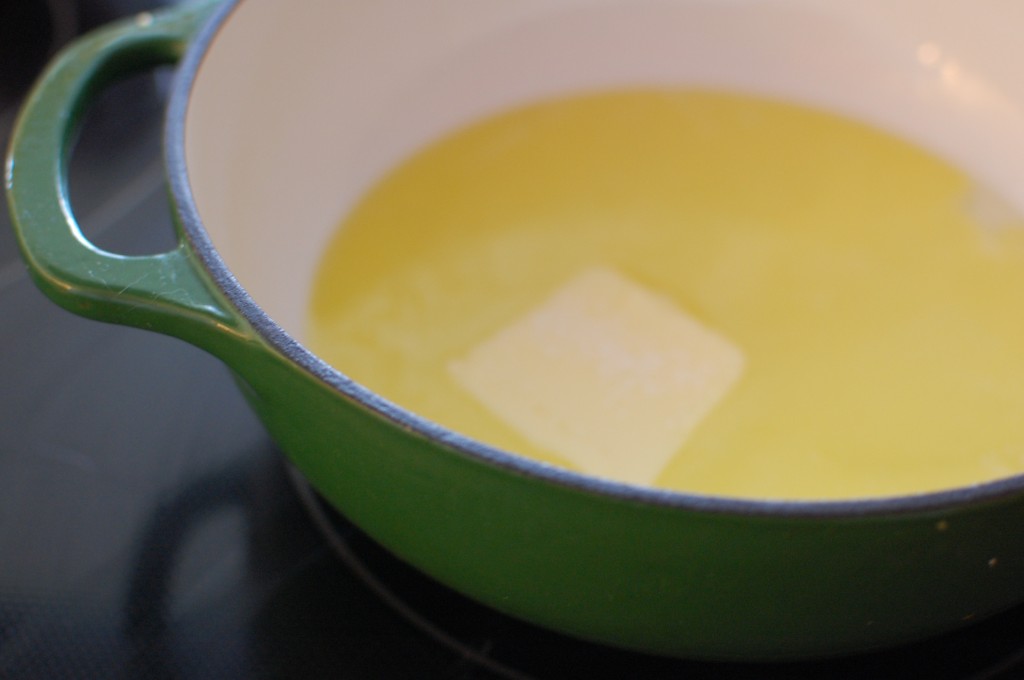 That is how Joey and I found ourselves sitting on the "Sun Deck" at Butternut Basin, watching the girls plummet down an icy hill.
(Although I grew up right next to Butternut where I was lulled to sleep by the hum of the snow-maker, and Joey grew up in Colorado, we do not ski. Sitting in the lodge eating terrible lodge food for lunch on this particular day, Sadie felt it necessary to point out that we're "not very athletic". I reminded Sadie that I never skied because I was a ballet dancer and my teachers didn't allow it, and that although dancing is TOTALLY a sport (and I know all you dancers out there have fought this one with me), I'm not really one for speed. "You do cook," she admitted, "but not very fast." In any case, when the girls asked to learn, we signed them up for the after-school program and stepped out of it, proud of ourselves for throwing them into a world that we ourselves avoided. And now they ski.)
The Sun Deck sits at the base of a large wide slope. The ski lift curves up the hill, and we can grab a quick glimpse of them together, backs side by side in their coats (tattered L.L. Bean, Sadie in green, Rosie in blue), holding on to the bar that holds them in, swinging their skis. We see them for a moment before they disappear, and then ten or fifteen minutes pass before we can see their coats reappear way up at the top of the hill, tiny dots amongst the hundred or so others on the slope. The first time they come down, Sadie methodically makes her way while Rosie plows into a padded pole in the center of the slope, where she's rescued by a friendly grownup so she can continue on. They wave at us and get back on the lift, and again–two backs side by side, skis swinging.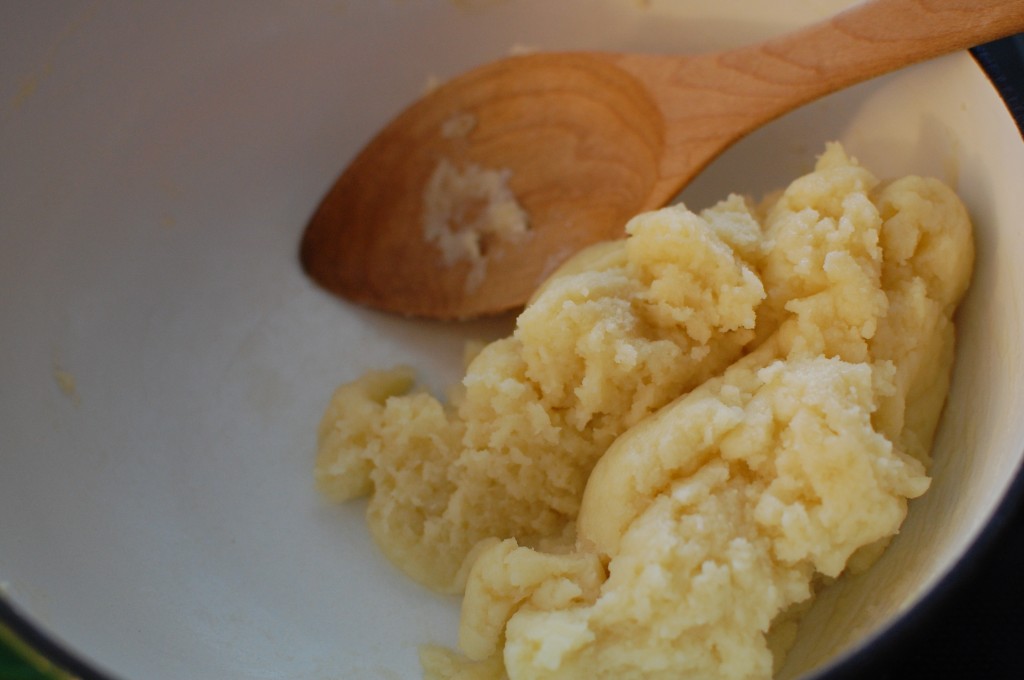 The second go around, it's clear early on that Rosie is going much faster than her sister. By the time she's half way down the hill, Joey and I are both on our feet. She speeds past the snowboarders and the little kids in ski school, and I swear I can see her cheeks vibrating like some sort of space movie. She's definitely about to take off and fly over our heads.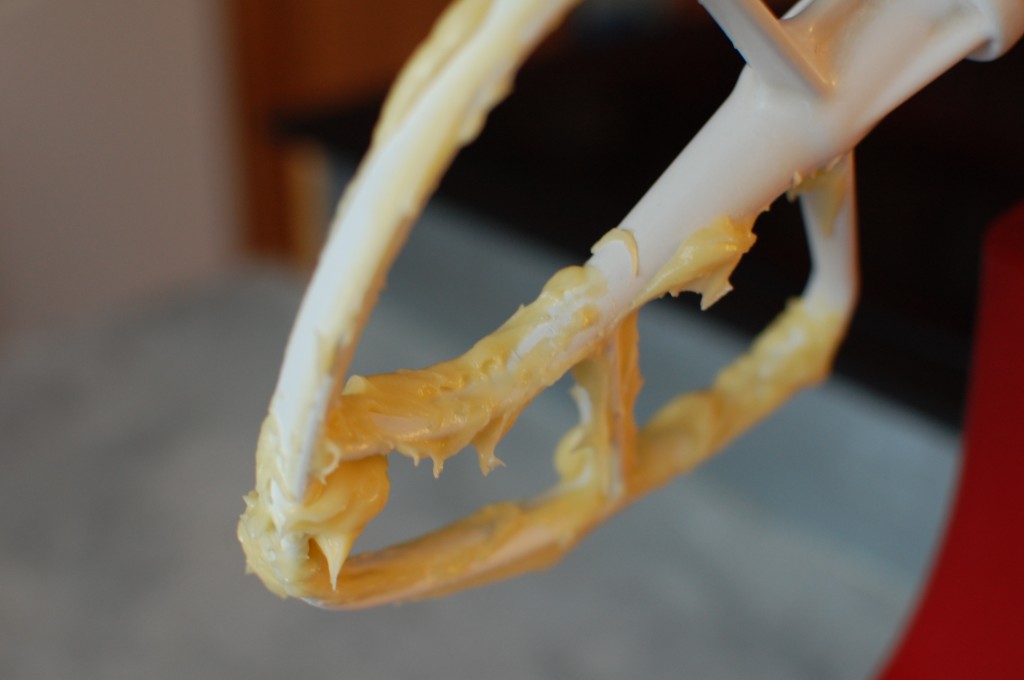 So often, our children tend to do the things we do. It works out this way because it's convenient, or it's in their blood, or they learn from being around us. But when the girls decide to pursue activities that I don't do, or in this case that I'm afraid to do, this brings on a very particular moment of parenting. I am at once so proud to see my children being so much themselves in a way that has nothing to do with me or my dreams or expectations for them AND terrified to see them go into a world where I can't follow. I don't know the ins and outs of all this, and I can't protect them. Here, I'm relying on the rest of the nice people on the hill to keep an eye on them (and they do). But I'm guessing the older they get, the more other they'll become. Yes, it starts with skiing, but what's next? Do they like cilantro? Are they Republicans? Scientologists? Stockbrokers?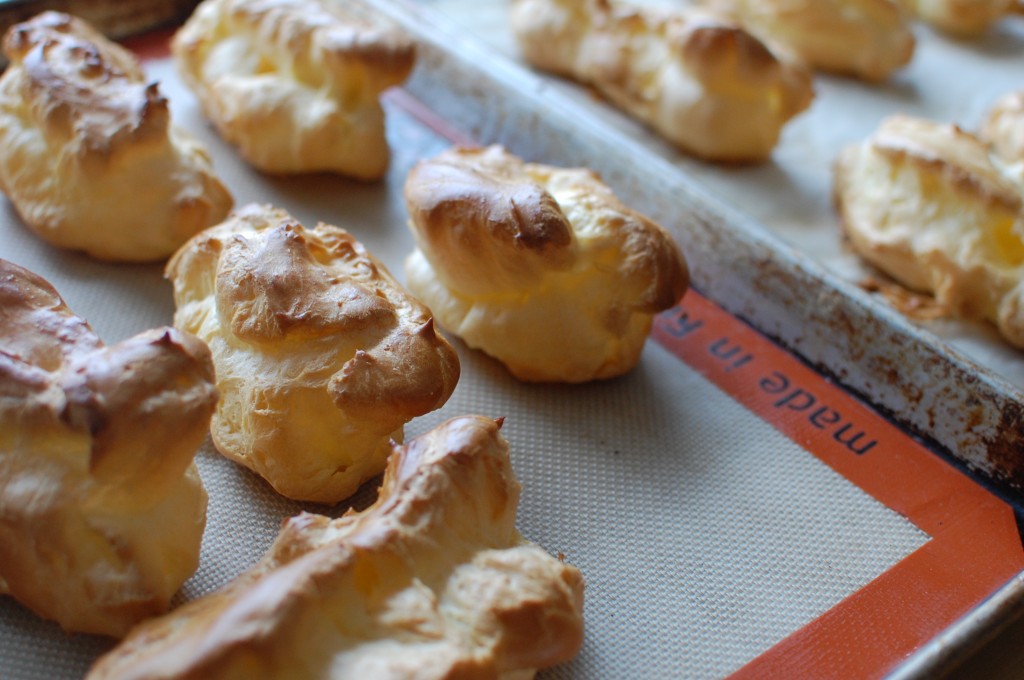 Rosie did not take off over our heads. But the blur of her did fly by the Sun Deck as we and everyone else around us shouted "Fall down!" and she headed directly towards the parking lot. I was already running before she slammed into the safety net, and when I got there she was on her back, skis entirely entangled in the net.
"I'm here! It's okay!" (Honestly, I was trying not to puke right there. I was determined to stay strong, and to be her rock.)
I expected tears, blood, injuries to make me realize that skiing was in fact a terrible idea. But when I finally got there, she was trying to get her skis out of the net so she could get up and do it again. Joey and I were both shaking and ready to abandon the day and go home. But then we sat together, and Rosie told us exactly how she would slow down, and Sadie promised that she'd keep an eye on her and yell at her to slow down the whole way down the hill. Against our better judgement we sent them back up the hill, and we watched their backs disappear again, skis swinging. We sat together on the bench, and then they were gone and I knew that I'd have to watch them fly down that hill again. There was no other option, as the only way back to us was down that icy mountain.
I'm not sure if I can take a whole lifetime of this.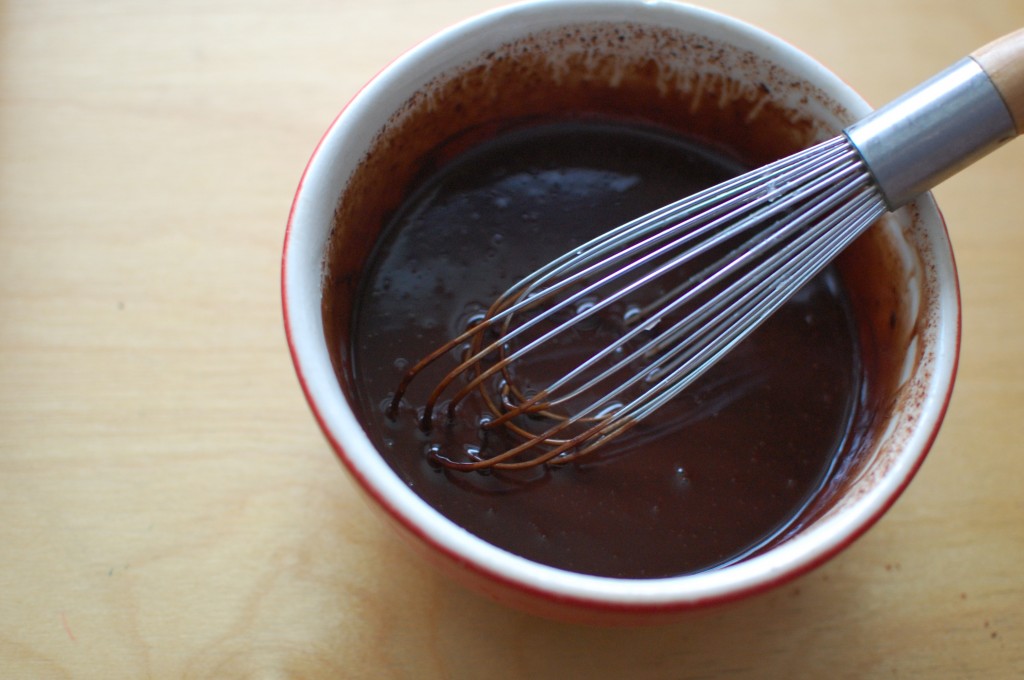 We did not have eclairs that night. When we got home (girls red-cheeked and happy, Joey and I thankful that everyone was still alive), I got to work on my dough. The pastry cream was already sitting in the fridge, and the ganache would be quick. I couldn't remember actually ever having made eclairs, but I wasn't worried. We had a vat of pizza dough bubbling on the counter, toppings ready and organized, friends arriving in an hour.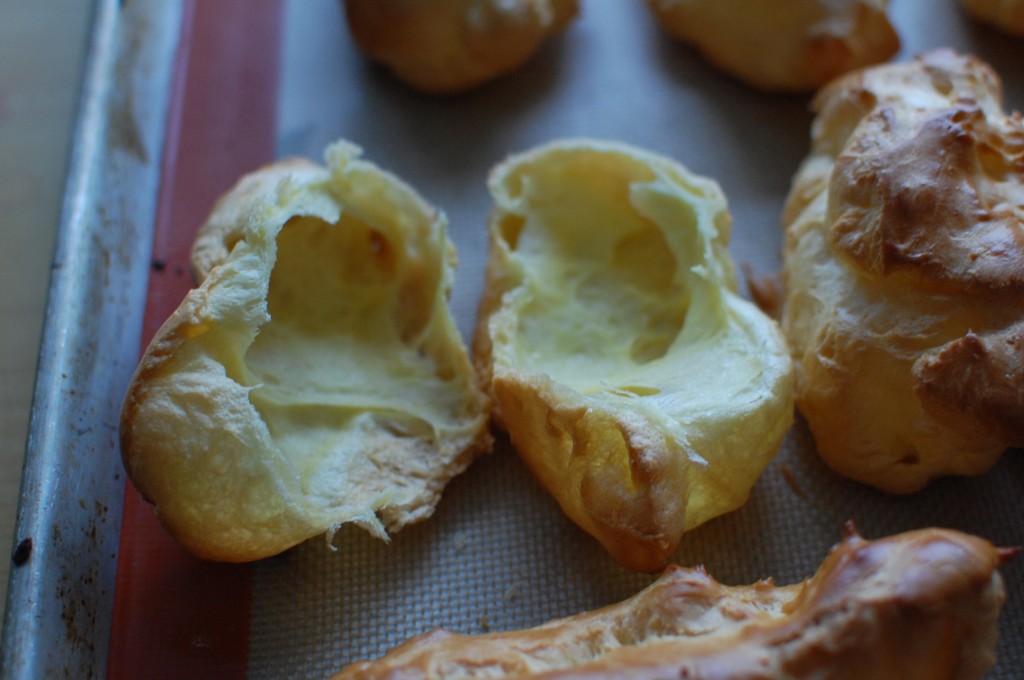 Everyone says that pate a choux is remarkably easy. I have learned to be wary of this word, "easy," not because it's false, but because when I see it in a headnote, I get cocky, and then if it goes poorly, I feel really bad about myself. (I write about food for a living! I can make popovers in my sleep! I'm not afraid of a candy thermometer!) I'm not sure what happened, but I ended up with a liquid that was far too runny to pipe. I put it in the oven anyway, and when it became clear that I would have flat, tasteless crackers instead of lovely puffed pastry for my pastry cream, I walked away from the oven, and I bought a birthday cake for the first time in my parenting life.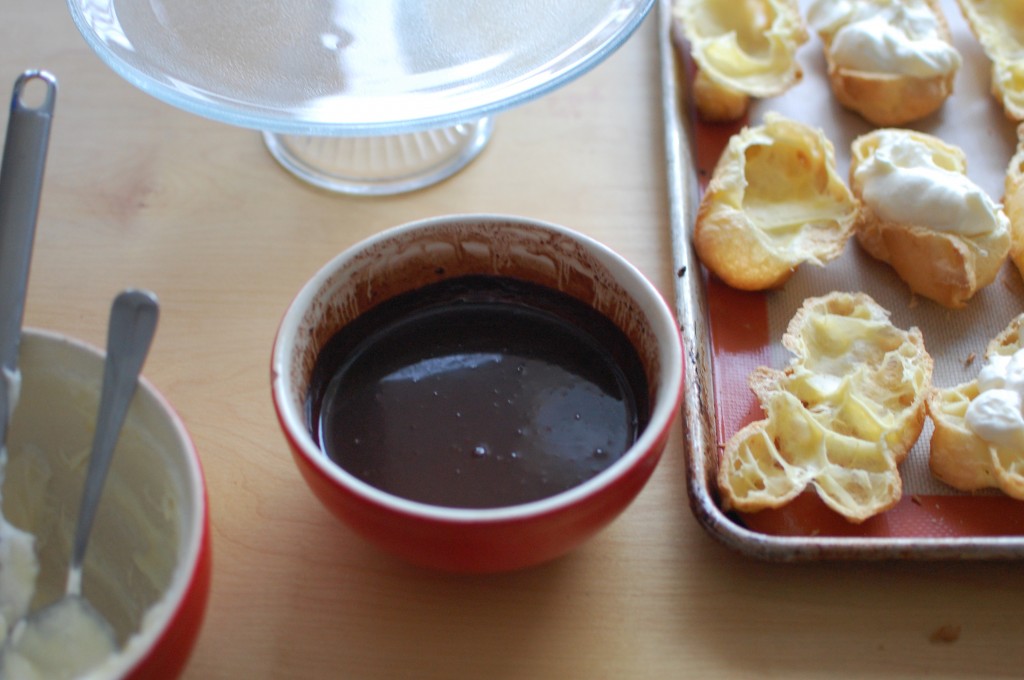 But the next day, I gave it another go. They were, in fact, easy not overly difficult. (Although they were just hard enough to prevent me from making them every day, which I would like to do, because they were that wonderful. Honestly, I don't think I've ever had an eclair this good.)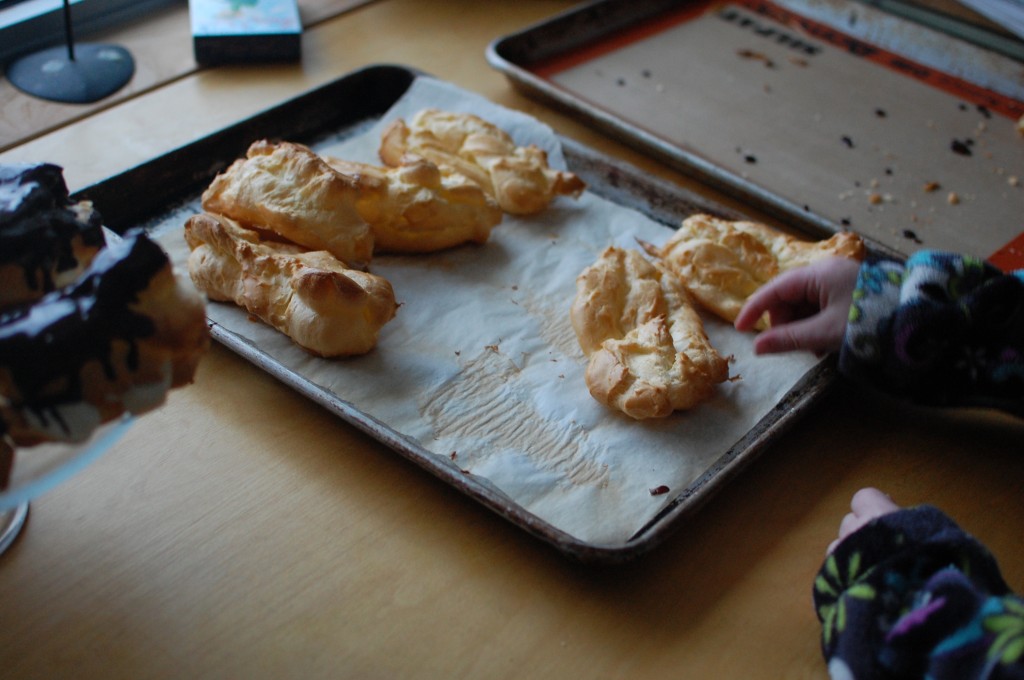 Rosie could have asked for birthday cake, but she wanted eclairs. And I don't know how else to say it–with every year, I love that girl more and more with a ferocity that makes my stomach tighten with passion and fear. I've never wanted so badly to be as brave and good and patient as she asks me to be.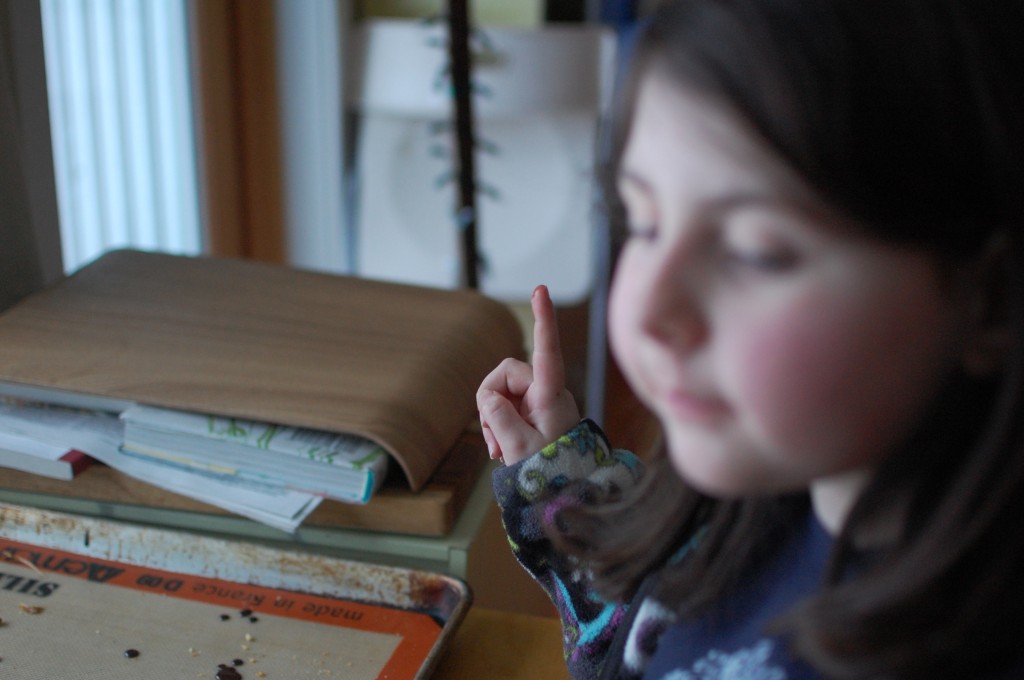 Happy birthday, sweet Rose.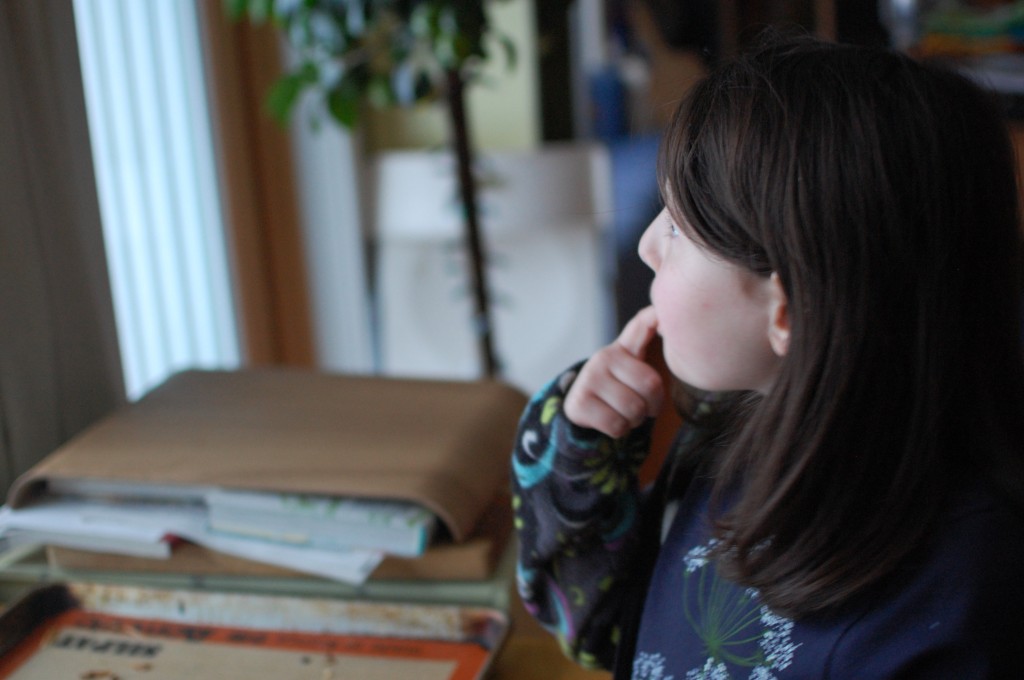 Tweet This