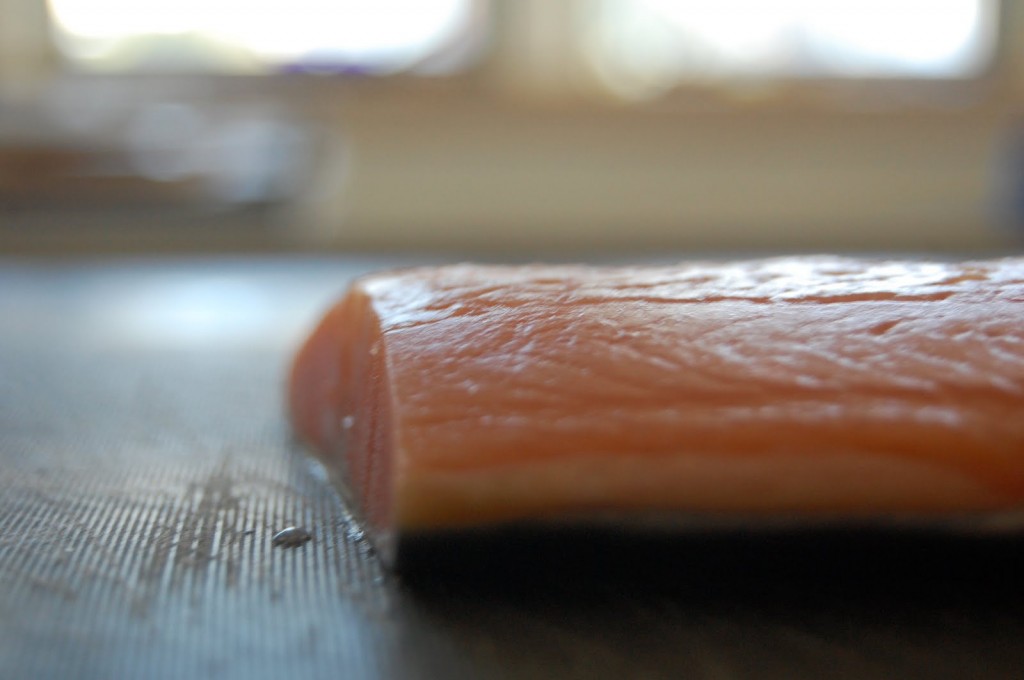 Oh, how we love salmon.
The girls, like little seals, will eat as much salmon as I can throw them. Joey, voraciously opposed to white fish, loves his salmon too.
Salmon is so good for us. It has super oils to help those smart little brains grow, and it is something other than bread, which is a good reason to let Rosie have all the salmon she desires.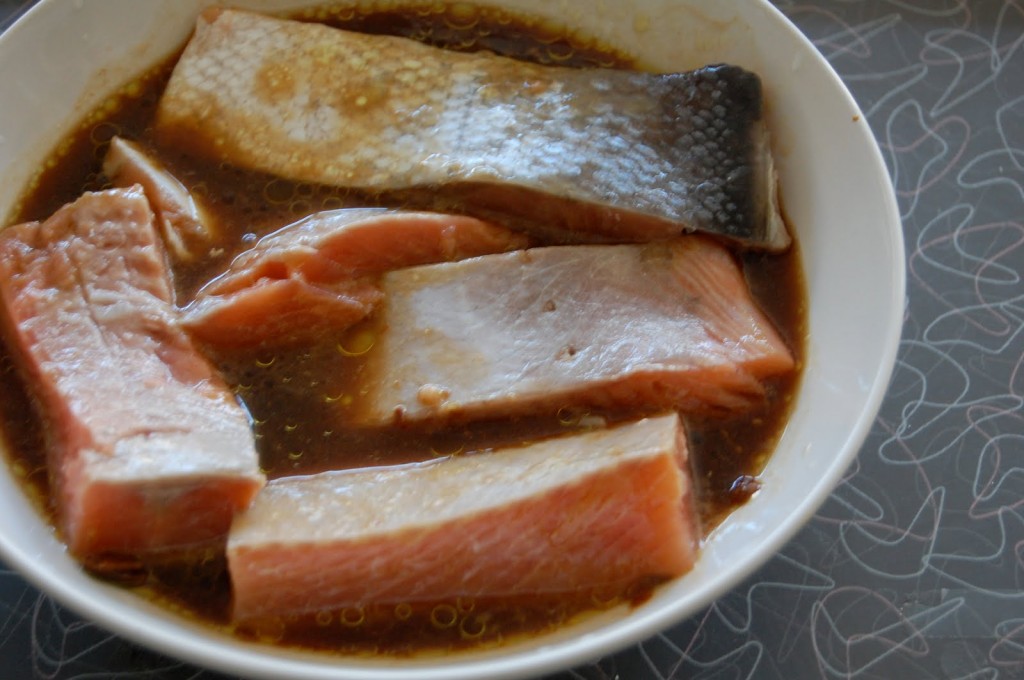 But instead I just give her a little. We try only to eat wild salmon, and although I would give an arm and a leg if I could to buy it, I think that those limbs are better off staying with me.
So I look for ways to eat more wild salmon for less money. Canned Salmon does pretty well on a bagel for lunch, and now I don't waste my time doing math at the fish counter. I skip right to the frozen section. There is always frozen wild salmon, and at my store, it is usually on sale. I don't know why, but it's fine with me.
Sometimes, frozen salmon is just not quite as tasty as fresh. I have tried to give it a quick broil with oil and lemon and tamari, but that perfect preparation just doesn't quite do it for the frozen stuff. That is absolutely no reason to give up on it. It only means that we must be more inventive, and that's where it gets fun, right?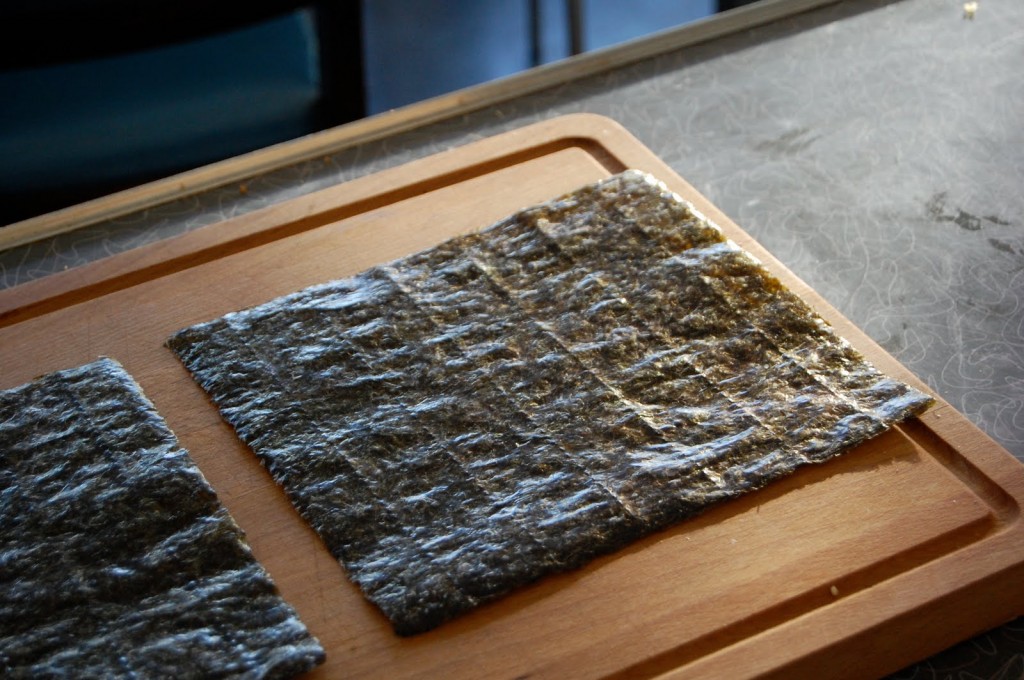 My friend Kelly taught me how to cook salmon this way. It was years ago, and I made it so many times, and then I forgot about it. Now, it's back.
There are a few reasons why this is a good way to stretch a little bit of salmon, especially frozen salmon. The portions are small, and in cooking it this way, I can feed the four of us on under a pound of salmon. Frozen salmon tends to be less perfect in appearance, and so by wrapping it in its nori dress, I can remedy that issue. And it soaks in the marinade, and gathers up all the wonderful flavors that you give it. With some rice, a salad, and a little bowl of miso broth, it is dinner, and a lovely one at that. Even better, start at 5:00, and dinner will be out by 5:45, unless you decide to add sake to the mix and then it might take a whole lot longer.
Nori-Wrapped Salmon
serves 4 (lightly)
1 pound wild salmon, skin removed, and cut into 1 1/2 inch strips (if frozen, defrost first)
4 sheets sushi nori
the juice of one medium lemon
2 tablespoons tamari
1 tablespoon miso
1 tablespoon olive oil
Make the marinade: combine the lemon juice, tamari, miso and olive oil until well mixed. Let the salmon soak in the marinade for at least ten minutes but up to 3 hours. Preheat the oven to 375 degrees. Line a baking dish with parchment paper. Fill a small bowl with water and have it available to you where you will be assembling the nori and salmon. Lay out one sheet of nori, and dip your fingers in the water. Drip the water over the sheet of nori, making it uniformly damp. Place one piece of salmon in the center of the nori and wrap it up like a present, first wrapping the nori around it, then folding the edges under. The wetter the nori, the better it will stay put. Place it on the parchment and repeat with the remaining pieces. Bake for 20 minutes.