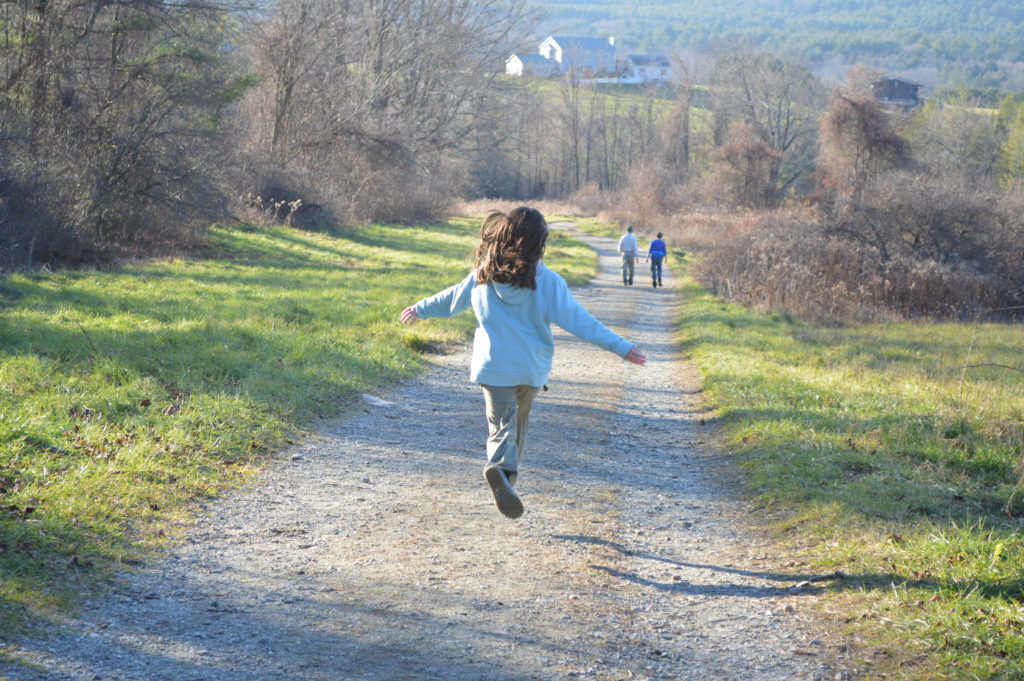 I went to my first march when I was 10 or 11, a big NOW wave through the streets of Boston, flanked on either side by my mother and grandmother. It ended in a grand church where some important speaker got up and spoke about the power of choice, but, distractible as I was, I spent the whole time reading the posters spread throughout the hall. They were foam core propped up on easels, each one dedicated to a woman who had died because of an unsafe or illegal abortion. Right next to us, shining and blond from her high school photo, was the most recent story: Becky Bell, dead less than a year at that point as a result of a botched procedure she chose in place of getting the parental consent her state required.
There were plenty of angry people shouting outside as they held very different posters above there heads. They were loud enough that the microphone inside had to be turned up, loud enough so that even as a fifth grader I knew that it would be nearly impossible for one side to see the other's perspective and vice versa. It's a wide gap that still makes my stomach tighten. Then (and still) I was confused by the other side claiming of pro-life. That making it life vs. choice seemed a highly irrational way to frame the conflict. I wanted to be pro-life too, because I felt very much for life.
I've never known anyone who wanted an abortion, or who didn't mourn and grieve and struggle over the process. I've yet to meet anyone who is pro-abortion, and that is why we settle on pro-choice. But the language might be imperfect still.
Twice Planned Parenthood has prevented abortions in my own life. Probably more if I consider the deep and positive effect the eduction they provide had on me through my late teens and early twenties. But twice that I can name.
The first time I was 18, panicked after a poorly timed broken condom that had, at the time, been worn by a man I am very fortunate not to have had children with. There was a nurse there who calmed me down, talked through my options, and kindly supported my request for the morning after pill.
The second time I was in Santa Fe, 23, boobs sore, period late, boyfriend sitting in the waiting room. I remember the nurse was tall and blonde with red cheeks, and came back into the room and sat across from me and said- not you're going to to be a mother– but you are in fact pregnant- deep breath and I imagine she could see my pulse beating almost exploding right out of the vein in my neck- I'm for whatever you need–we are here to support you. 
Joey and I walked around the block over and over and readjusted our life and thought through each possible reality. And I was lucky that I wanted to be a mother, and that I wanted to be with him, that even if it all happened a little earlier than we thought and I had to scrap grad school and whatever grand dreams for now, that we would find a way forward because, well, because we had the choice and we chose yes. But if any of those things hadn't been true, Planned Parenthood would have been there to support me too. To support my life.
So here I am. There are plenty of things for me to be scared about and worry about and it's easy to wander aimlessly over here on the lost side of this election. But this week I thought about that march of the first time in ages, and I realized that it was time I offered the opportunity to my own girls. (See you there?) And in all these conversations this week, this is the clearest thought I have to offer: I have needed to find, to remember, to unearth that one thing that feels most important to fight for in the context of our lives right now, and we need to claim it. So this is mine. I want my children to be trusted with these decisions the way I have been. I'm going to give what I can, tap in in ways that might help. And if that one isn't yours, but you too are on the lost side of the election, it seems there will be plenty other causes in need of our help right now. ACLU, Southern Poverty Law Center, Council on American-Islamic Relations, Trevor Project, and so many more.
How are you? Where are you right now? Do you have an organization you want to add to this list? Or just hi is good, too. Always, hi. I'm here. xo