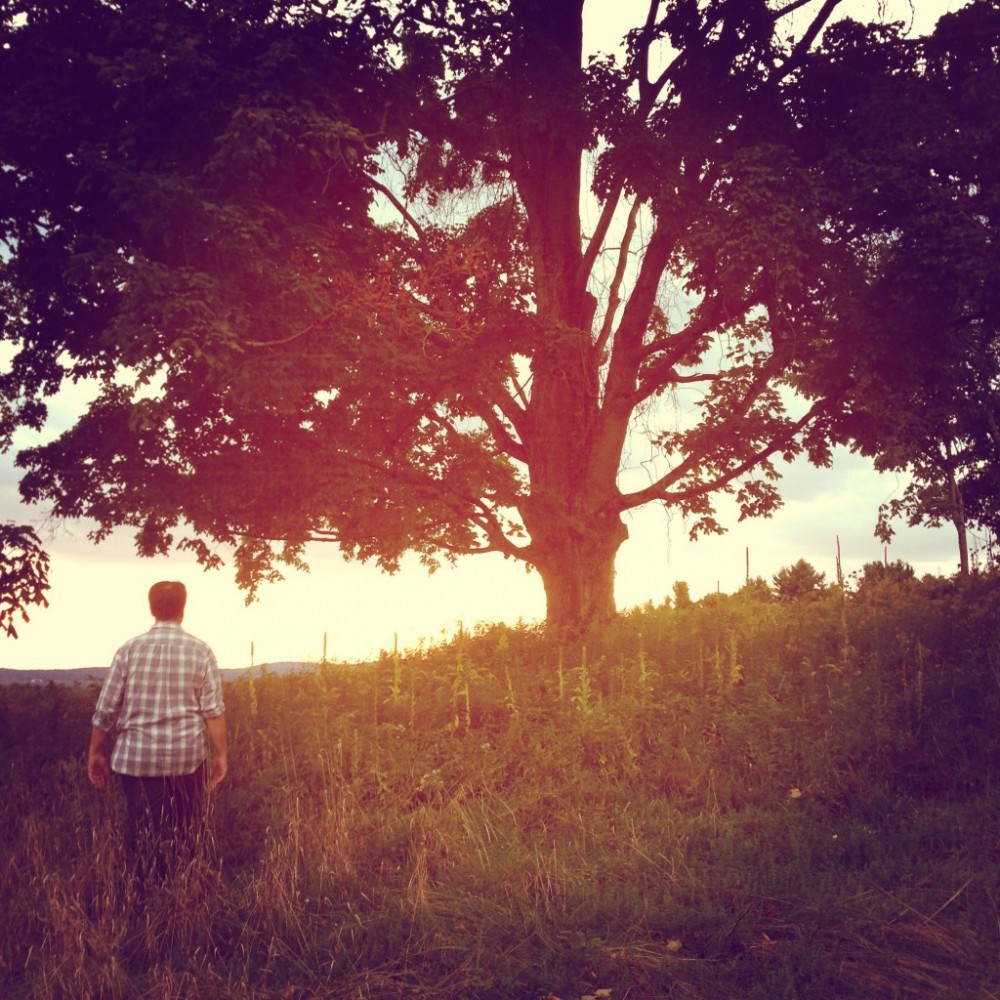 That first day we walked, we dreamed up THE WALK.
Of course we had taken a lot of walks together. But that  day, we walked from our house to the grocery store. It was further than your average walk, and too cold, but we felt like walking and we left the car at home. We walked down the railroad tracks, and we saw the backs of houses of which we've only seen the front, and we walked through the big cemetery that got shattered in the tornado in the early nineties. We walked by the grave of the daughter of W.E.B. Du Bois, which I'd never seen there. It was home, but it seemed different, slower. That day, we added one more crazy idea to the list of crazy ideas that make up our general life plan.
What if we walked the length of the whole county? What if we stayed in the hotels we've only admired from the road, and we eat in the restaurants? We could walk the roads we drive every day, but home would be new to us because we'd be visitors. We could go to museums, and the houses of authors, and have picnics in every perfect place we can find.
Crazy.
But not impossible, it seems. Because tomorrow, we start walking.
Joey and I are walking from the Vermont border to the Connecticut border. Midway through the week, we'll stop in on Melville's front porch, the subject of one of my very favorite short stories. In The Piazza, everyone laughs at Melville because he builds his porch on the cold Northern side. He builds it towards Mt. Greylock.
No sooner was ground broken, than all the neighborhood, neighbor Dives, in particular, broke, too—into a laugh. Piazza to the north! Winter piazza! Wants, of winter midnights, to watch the Aurora Borealis, I suppose; hope he's laid in good store of Polar muffs and mittens.

That was in the lion month of March. Not forgotten are the blue noses of the carpenters, and how they scouted at the greenness of the cit, who would build his sole piazza to the north. But March don't last forever; patience, and August comes.
If you'd like to follow along, the best way is to keep an eye on instagram, where I'll be posting both on my own feed and on this one. Or if you're the hashtag sort of thinker, look for #slowberkshires  and #patienceandaugustcomes. Please pop in and say hello! I'd love to here from you (and those are some LONG days with only Joey and I to keep our conversation going). Or if you're in the Berkshires and want to do a little walking, feel free check in on us and meet up for a few hours. We'll be happy for the company.
Till August, then. xo