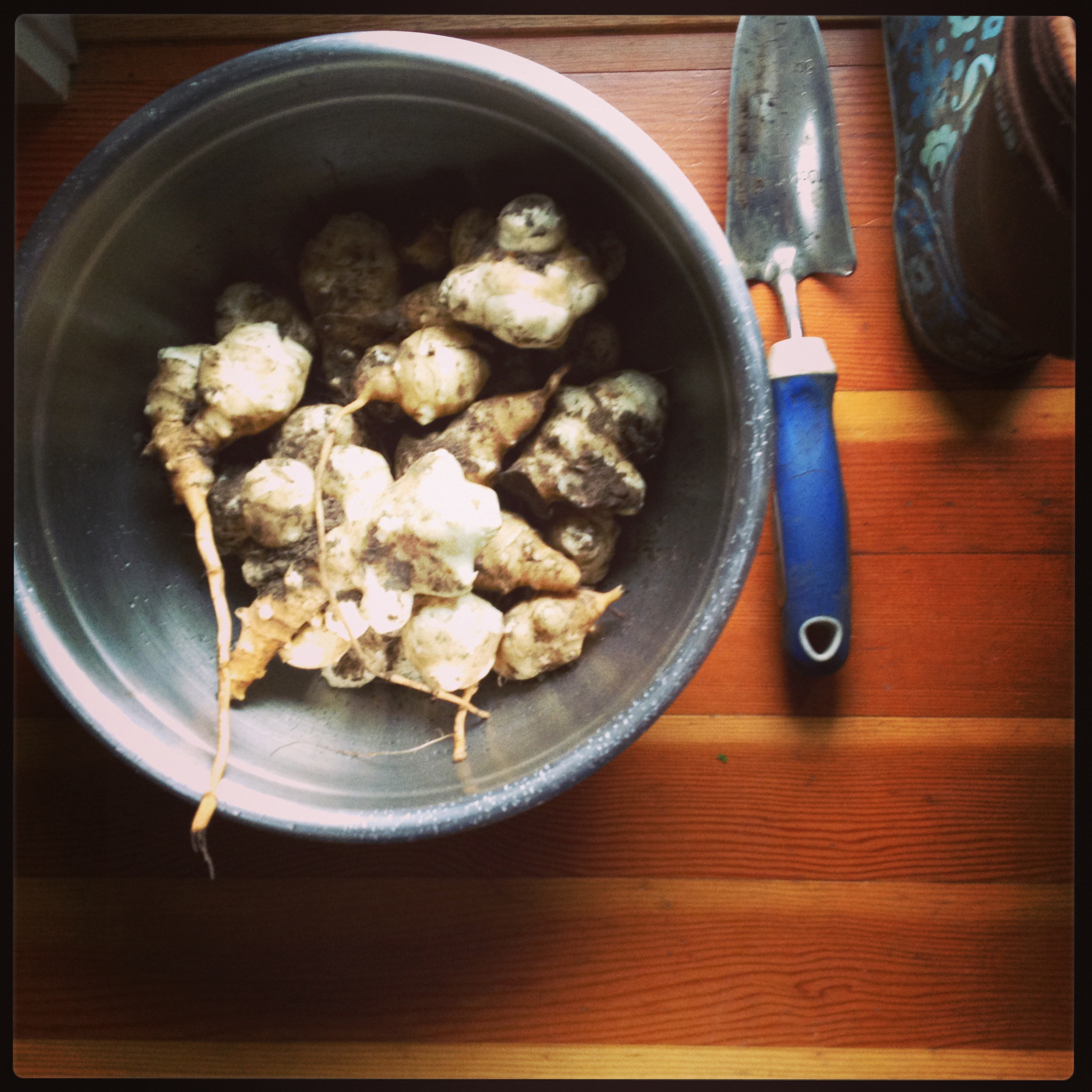 This weekend, I'll plant the garlic, and then I'm done.
The garden and I are no good for each other. We come together with the best of intentions, the garden and I, always thinking it will be different, thinking we have finally changed each other. I hum to myself as I kneel in the straw. I am wide-eyed and optimistic, and I know that if only I work harder I'll make it what I know it can be. The un-edged rows, weedy beds, and poorly scheduled plantings will someday transform into this, this, and especially this! If only I were better, purer, more patient, more committed!
In the end, Joey comes out after dark to drag me back inside. He finds me crouched in the sowthistle, scraped, dirty, simultaneously cursing and enchanted, having done nothing I set out to do, but only other things I didn't even plan for. Even those tasks are half-completed, but it's dark and cold, and the garden has spit me out again. Till next time, my love. You know I'll be back.
And what do I have to show for it? Some bolted broccoli raab and four million Jerusalem artichokes.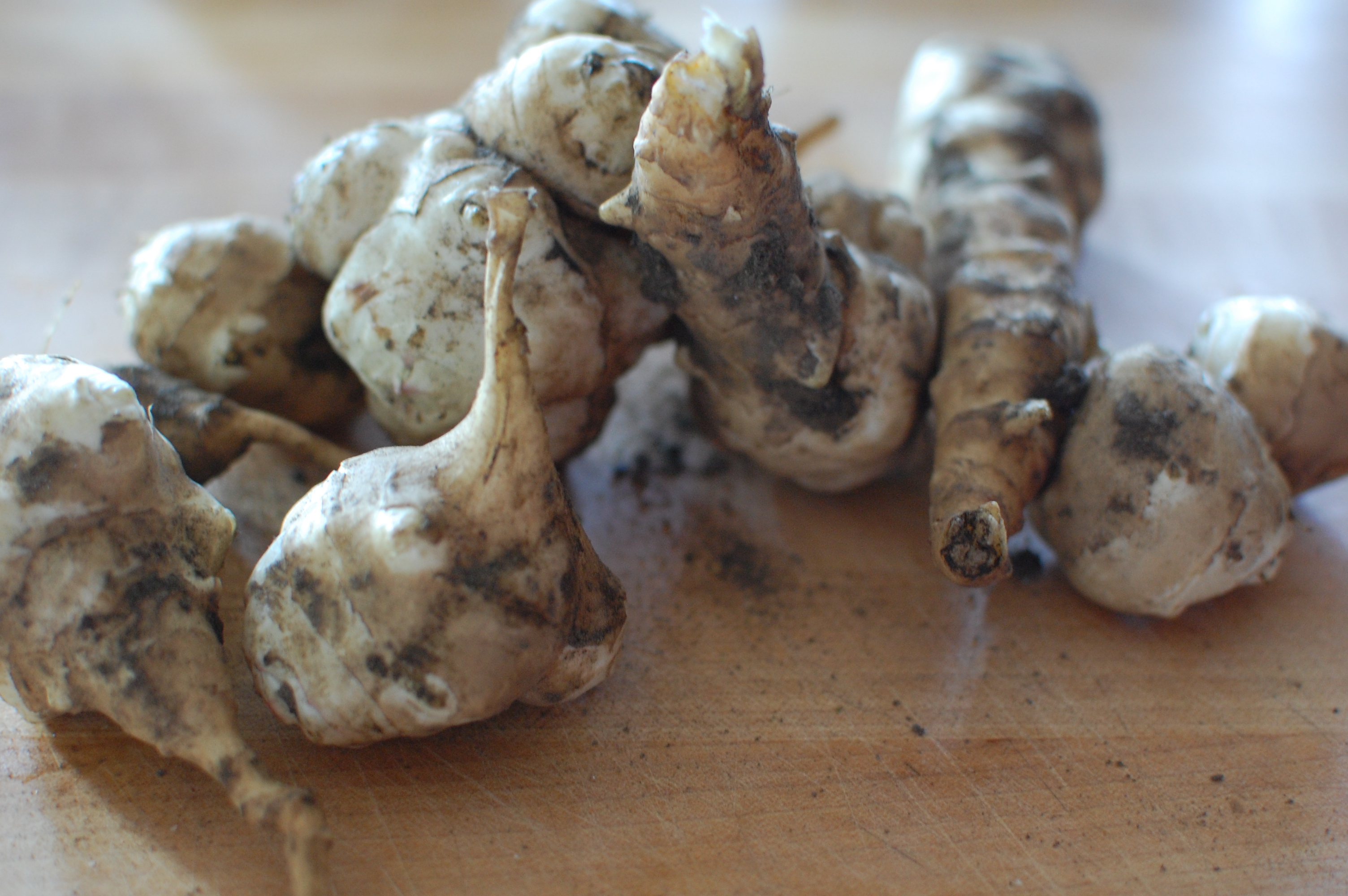 I know, right? Success!
Jerusalem artichokes taste somewhere between a potato, jicama, and the heart of an artichoke. In the summer, the plants sprout a thick and aggressive jungle of tiny-headed sunflowers, but the tubers will feed you all winter if you let them take over, which I do. If you're a fancy farm-to-table restaurant, you will most likely call them sunchokes and serve them in a way that has no regard for the pain you will cause your poor customers later after they've gone home and their belly has started to swell and, well…
If you are in my house,  I will boil them first. This is the trick! I promise. I will even sometimes hide them in the midst of other things, and when you ask, "What is that wild knotty flavor?" I'll admit that there is an entire bed of that flavor outside, and you are welcome to it. And then I'll give you a bag full of dirt and ugly duckling knobby tubers. Here are a few things to do with them when you get home. Of course, you can also plant them, and then you'll be in Jerusalem artichokes for life.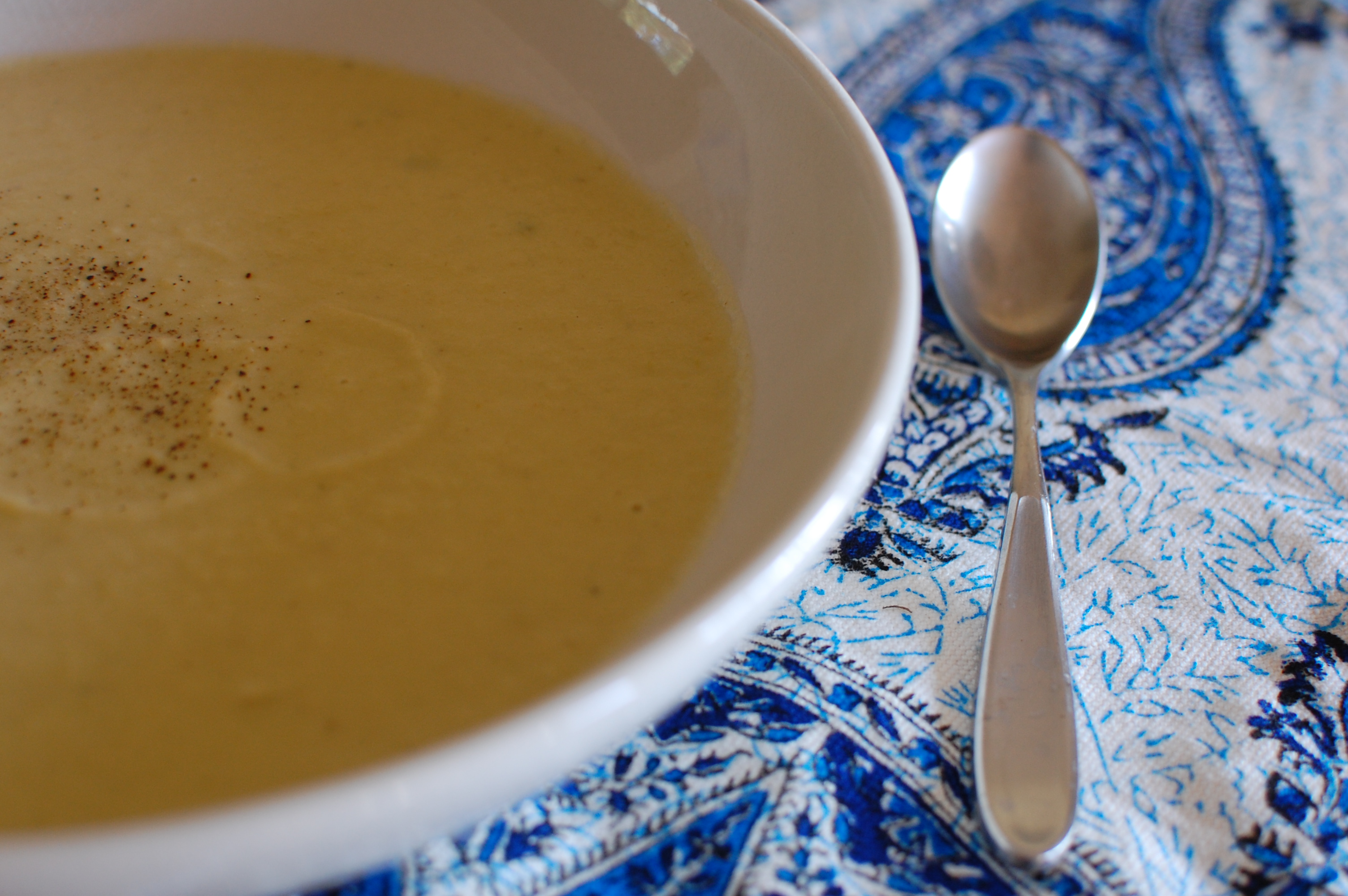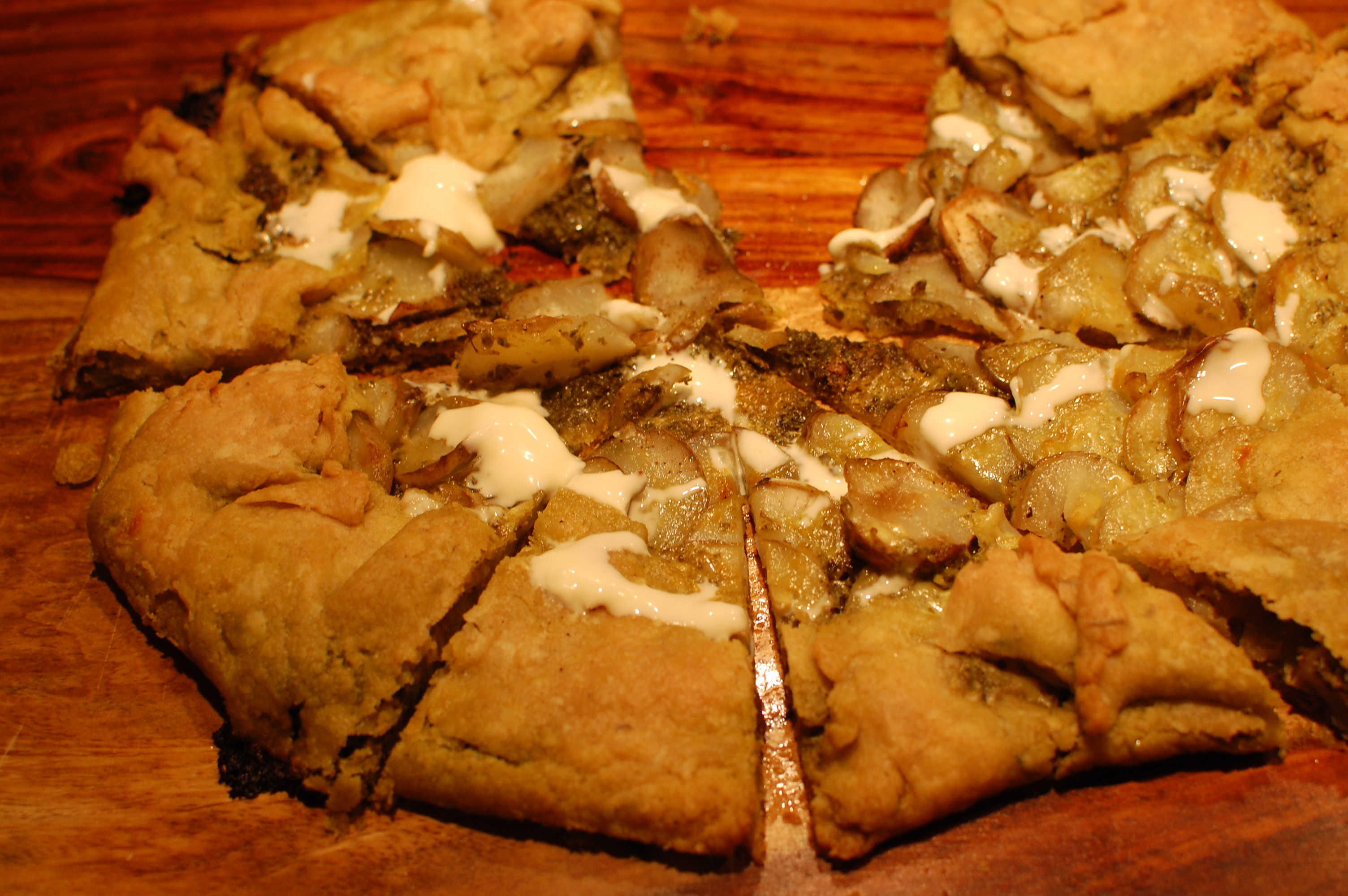 Tweet This