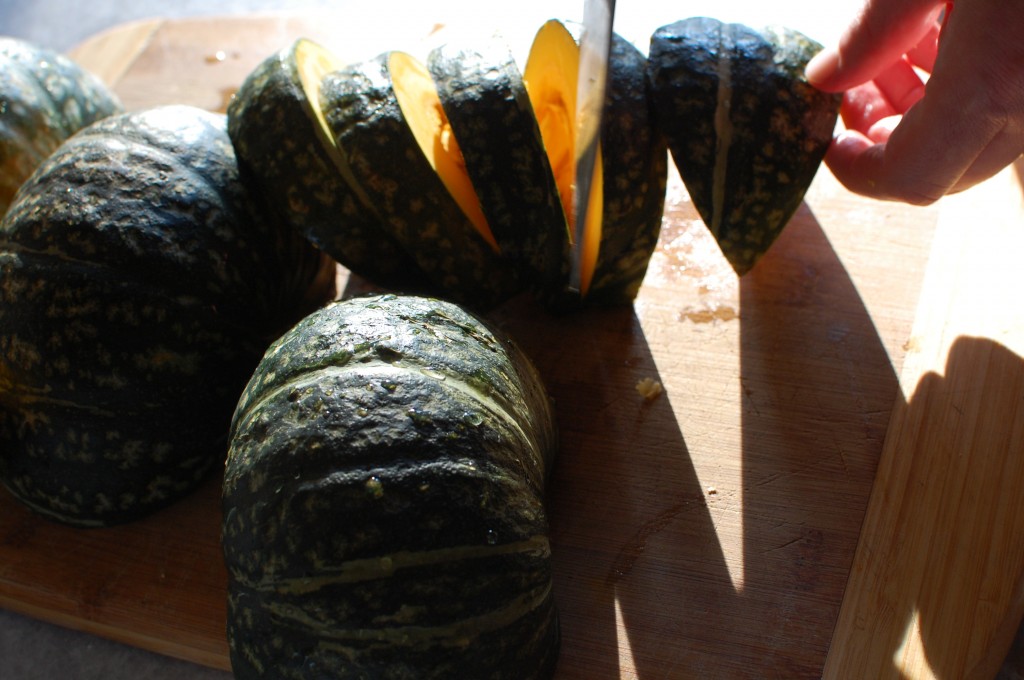 This morning, I woke up to an email from Johnny's seeds telling me that my package had shipped. I'm waiting for that package. And I swear, the moment it gets here, I'm going to drop all this cooking, pick up the shovel, and dig a really deep hole for those little asparagus crowns winging their way to me. Finally, after years and years of saying I'll do it next year, those crowns are going in. There are seed potatoes coming too, and I've got my seeds, patiently waiting in a box until I have an afternoon to get out there and put them in the ground.
I've talked about our holiday mish-mash around here a bit, how Jewish food seems to come together with sparkly Christian rituals (I'm talking latkes while we decorate the Christmas tree), but for me, Passover and Easter have always come under the glorious and celebratory umbrella of SPRING. The green shoots, the smell of mud, the feeling that we all have a chance to come back, new, reborn in some way after the long winter, winter coats off and faces turned toward the sun–that gets me going. Tonight we're having a little seder at home. My mother's making matzo ball soup, a chicken, and a few necessary ritual condiments and side dishes. Then on Sunday, I'm sure we'll find some activity that involves the girls looking for eggs in a lawn and eating candy for lunch. But in the midst of it all, my hope is to celebrate in the garden, and to give those seeds and asparagus crowns and seed potatoes the attention they deserve. I'm hoping to come out of this weekend with much dirtier knees than I started with.
I've had limited success growing winter squash in the past (but then, I've had limited success growing a number of things). But I think what I love most about the garden is that it forgives me. Every year, some crops work and some don't. I may have voracious tomatoes next to sad, spindly broccoli. And every year, looking at the weedy mess that it is the October garden, I think, thank you for this. Next year, I'll do even better. Next year.
Well, next year? Here I am. It's nice to meet you.
I'm going to give winter squash another try, because it seems that I have fallen in love with the buttercup squash. Not butternut, mind you, but buttercup, the fat green globe with thick orange flesh. I also seem to blush at the mention of its slightly larger, wetter fleshed cousin, the kabocha squash. This method of roasting wedges in coconut milk makes magic with either of them, and I'd guess it would be pretty lovely with a delicata as well. All of these three squashed have edible skin, and the coconut milk soaked into the skin is especially wonderful.
I hope the holiday is filled with what you love, whether it's matzo, ham, or dirty knees from the garden. Happy Friday, friends.
(And, if you happen to be in the Berkshires, come down to the Chef's Shop on Saturday and say hello! I'll be there from 1 to 4, and there will be lots of  snacks, books, and fun to be had by all. And yes, there will be lots and lots of pop-tarts!)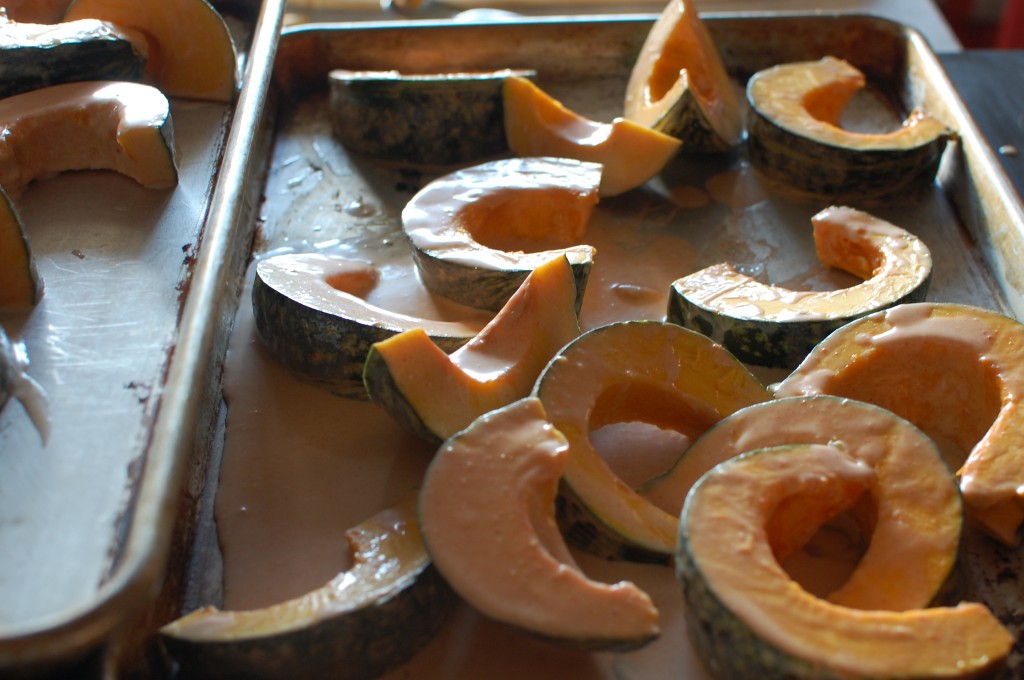 Tweet This