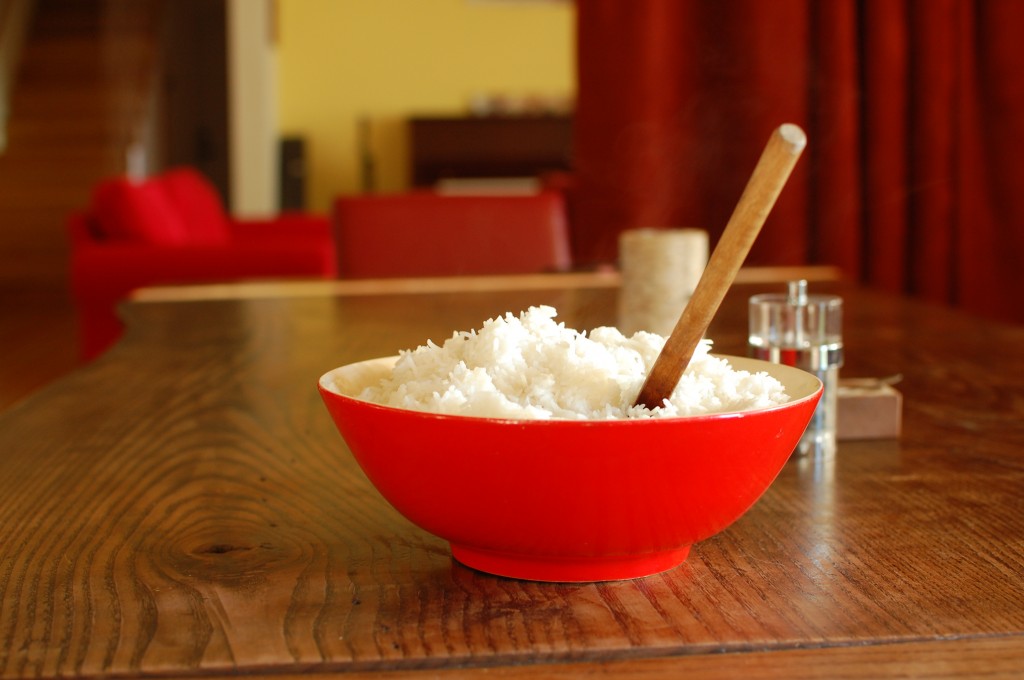 There's a cookbook that has really taken over around here.
Let me first say that my relationship with Martha Stewart has been a little topsy-turvy, to say the least. Martha and I first met when I was maybe sixteen, when my fancy aunt in Mill Valley was trying to teach me the skills that she thought that women should possess. I didn't know how to iron, or how to choose the right color of lipstick (for me it was always a dark purple), or how to choose the right wall hue for a laundry room. It was at that time that my aunt started invoking this name, Martha, as if she would swoop in and teach me these essential skills. And when I finally saw Martha on the pages of one of her books, it all made sense. Button-down pressed shirt. Sun kissed, wholesome, together, garden gloved-she was, in fact, an even more polished version of my fancy aunt (who in the end, gave up on me, but that's another story entirely).  I could see the power in every recipe, tip, and craft. Martha, indeed.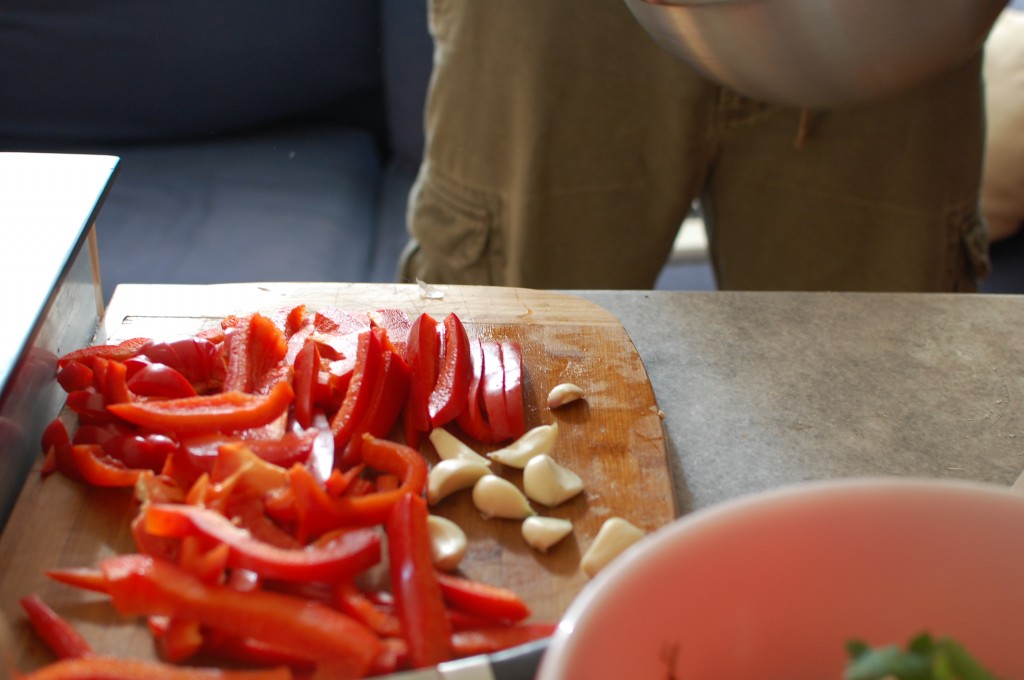 Through the next years of growing up and finding these skills for myself, Martha hovered. My friend Sarah, who has only a few lucky and well-used cookbooks on her shelf–she swore that Martha (along with an occasional glance at Joy of Cooking) was all she needed. I went to other matrons: Mollie Katzen, Alice Waters, but every time I'd cook with Sarah, she'd open up Martha, and the recipe would always succeed, surpass expectations, and make every diner cheer. As I got to be more of a cook, more of an entertainer, and more of a homemaker in my own way, Martha started to hang out in my house, too. I'd steal glances of Martha Stewart Living magazine in the supermarket aisle, filing away that quick and easy chocolate cookie, the perfect spring party paper garland. I became fascinated by the thought of all these people working for the Martha empire, all creating quick! easy! recipes that worked every time.  I found myself a copy of the big orange Martha Stewart Living cookbook, and it came off the shelf as regularly as Mollie or Alice. I still don't know how to pick the right lipstick color, and I'm hopeless with an iron, but somewhere along the way, Martha joined the matrons in my kitchen. They are now a holy trinity of kitchen wisdom on my shelf: Alice, Mollie, and Martha.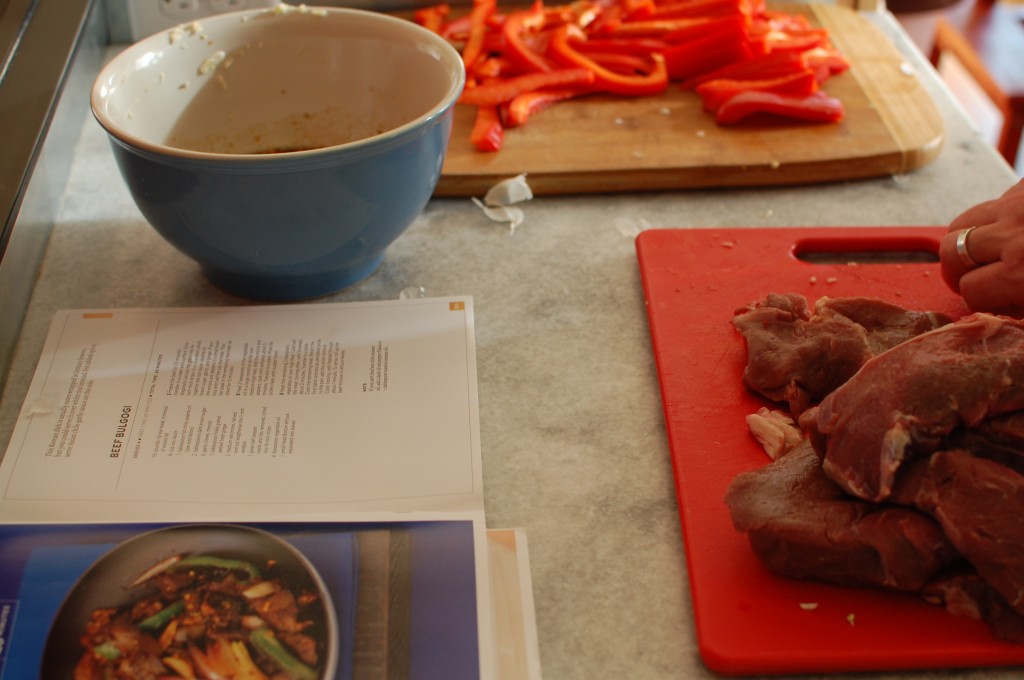 Last year, when we were trying to figure out how The Homemade Pantry would look and feel, my editor sent me this book, simply because it was the right size and shape and feel. It had similar flaps, and the right kind of cover, and she wanted me to be able to hold a book in my hands as we had the discussion. The book was "from the kitchens of Martha Stewart Living," (a vast and enchanted place, I imagine), from a series called "Everyday Food". I read the title, Great Food Fast, I felt the weight of the book in my hands, and, satisfied by its heft, put it away. I'm not a big seeker of 30 minute quick! easy! recipes (to my detriment, as any one who has had to wait for me to finish making dinner will tell you), and so I figured that the contents of the book were probably not up my alley.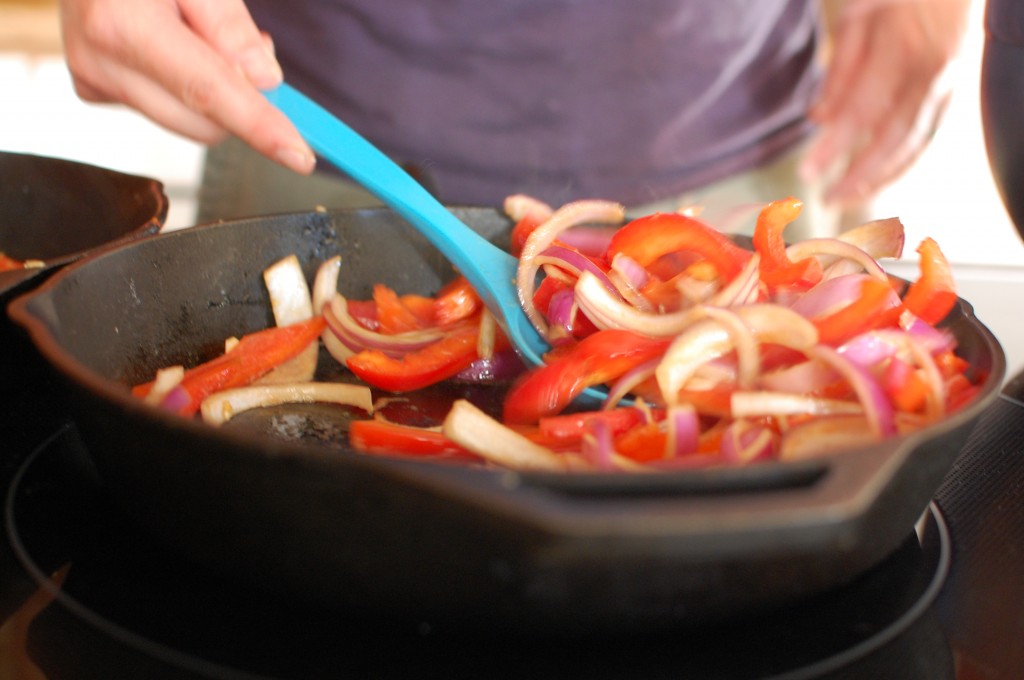 But then, Sadie found the book.
I haven't talked about this too much here, frankly because the whole project has been Sadie's and Sadie's alone, but for the last few months, Sadie makes dinner once a week. She pores over cookbooks and she figures out the whole menu so that she can give me a shopping list. She comes home from school, cooks all afternoon, and then we eat what tends to be one of the best meals of the week. This process has changed her. It's big. I think it's changed me too, come to think of it.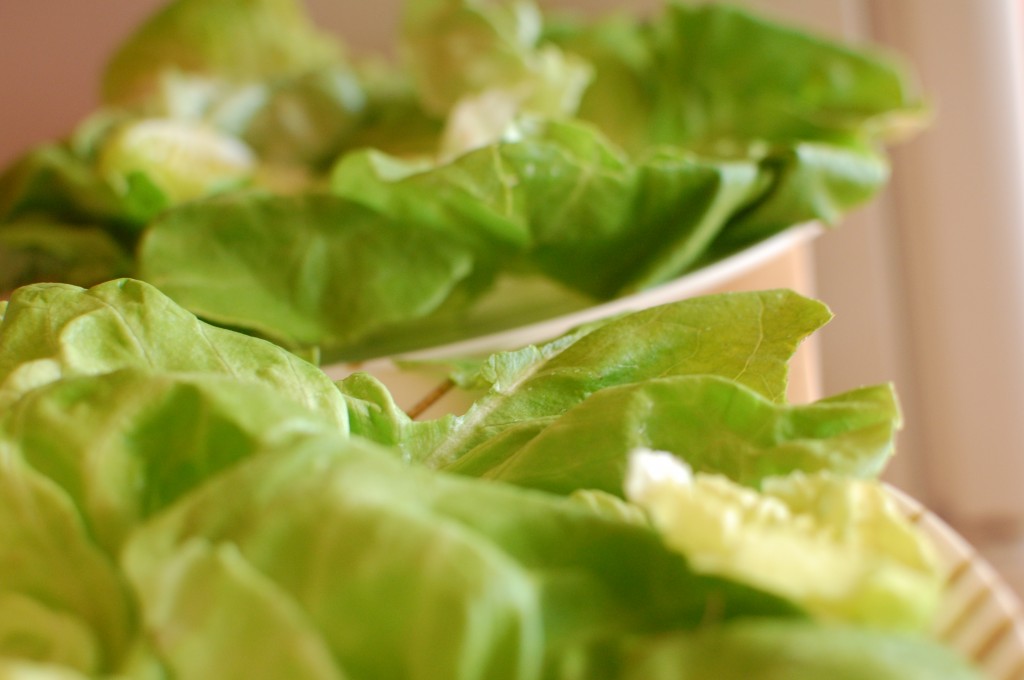 So Sadie found this book, Great Food Fast, and she adores it. She's cooking her way through it, and everything she's made has been so good. It's stuff I don't tend to think of, like chicken breasts wrapped in prosciutto and mini glazed lemon cakes. The book is stained, dog-eared, and now living on Sadie's special section of cookbooks she uses every week.
And that's not the end of it. Joey has one cooking night a week, and whereas that meal was once always either some kind of baked pasta and cheese or hamburgers, now–he's cooking his way through that book, too. Yesterday, he spent 15 minutes looking for Great Food Fast, finally finding it behind a couch cushion. Only the most treasured cookbooks end up behind couch cushions–it means that someone was pouring over it on the couch, enjoying it and dreaming about it it.
This is Joey's current favorite from Great Food Fast. He made it a few weeks ago when I was out, but the other night, we made it together, he chopping and me saucing. It was one of those meals that everyone just devoured. Originally this dish is Korean, although I'm assuming it's been fairly bastardized here. We picked up our meat with big leaves of Boston lettuce, and ate it along side a pot of white rice. Great food fast. Truly. Those "kitchens of Martha Stewart living" feed us well.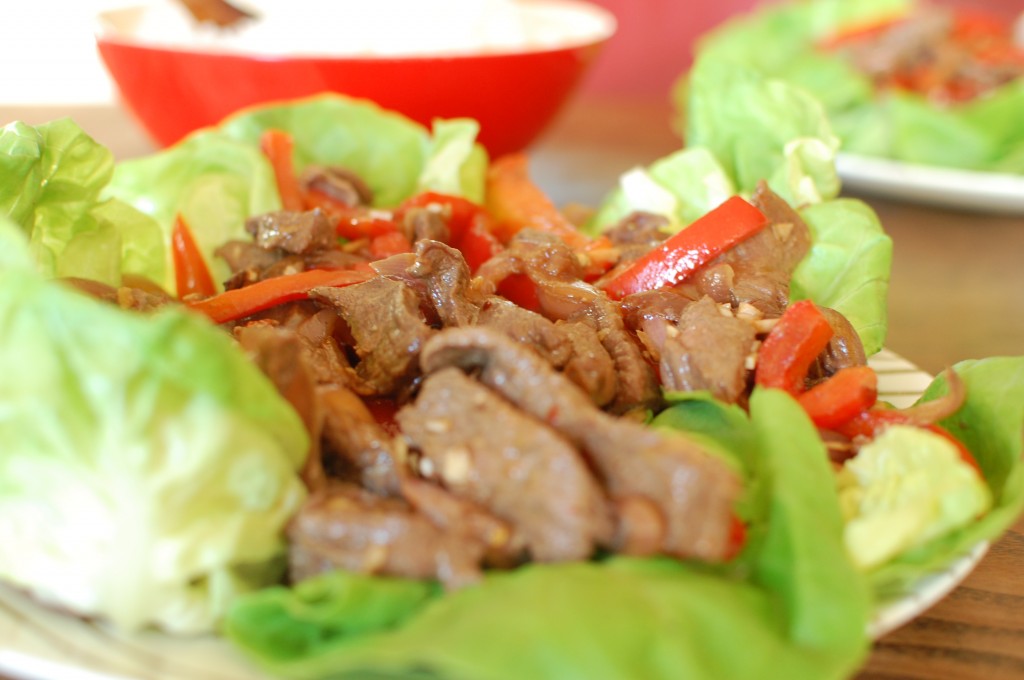 Tweet This