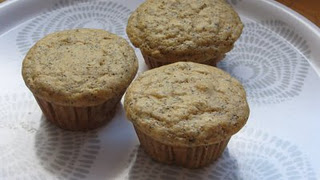 Well, here I am on the eve of a work trip, and I'm writing instead of packing. It's school vacation, and months ago Joey booked a solo trip to Denver with my full blessing for this week. Then a few weeks ago, some exciting things happened with work, and here I am off to California. We're such homebodies, we've been so rooted to home, that I feel a little bit like I'm lacking a center tonight. The girls will be happy at Grandma's, and we'll be off, all in separate places. So I dropped Joey at the airport today, and now I'm home, procrastinating the packing and trying to get myself together. It's almost ten pm, and I'm listening to "Piano Jazz" on NPR, which I really despise, but at my oddest moments, NPR grounds me no matter what is playing- totally nerdy, I know.
So I thought before I leave I'd pull out a recipe that I've been holding on to a little while. A comforting, grounding recipe for anyone else who might need one. A few weeks ago, Joey left really early on a Saturday morning to go to a lecture in Boston, and I woke up to the girls who were unusually gracious and polite for a Saturday morning, and so of course I woke up in a good mood, and I said, I'm making muffins. And of course through the whole process, Sadie would come in to the kitchen and complain, "I hate oranges" and "Aren't you putting poppy seeds in those? I only like poppy seeds". And truthfully by the end of the thing, I almost threw a muffin at her. But they were a big hit, and one of my favorite muffins in a while.
Orange Poppy Seed Muffins
loosely adapted from Lorna Sass Whole Grains Every Day, Every Way
2 Cups Spelt Flour
2 T poppy seeds
1 T baking powder
1/2 tsp baking soda
3/4 tsp salt
1 large egg
3/4 cup plain yogurt
1/2 cup light brown sugar
6 T melted butter, plus more for greasing
1 T grated orange rind
2 1/2 T fresh squeezed orange juice
1 tsp vanilla extract
Preheat oven to 400 degrees. Butter your muffin tin.
In a large bowl, whisk together the flour, poppy seeds, baking powder, baking soda, and salt.
In a medium bowl, lightly beat the egg. Whisk in the yogurt, brown sugar, butter, orange zest, juice, and vanilla. It will look lumpy.
Stir wet into dry. Do not overmix.
Divide among muffin cups, bake until a knife comes out clean, 11 to 13 minutes.
Eat same day, or freeze.